SGTSudsSoap.com
Regular price
Sale price
$23.95
Unit price
per
Sale
Sold out
This bar soap bundle includes MAROPS Scrub, C4 Scrub, and Close Air Support Soap, each crafted with natural and organic ingredients to nourish and rejuvenate your skin.
Share
View full details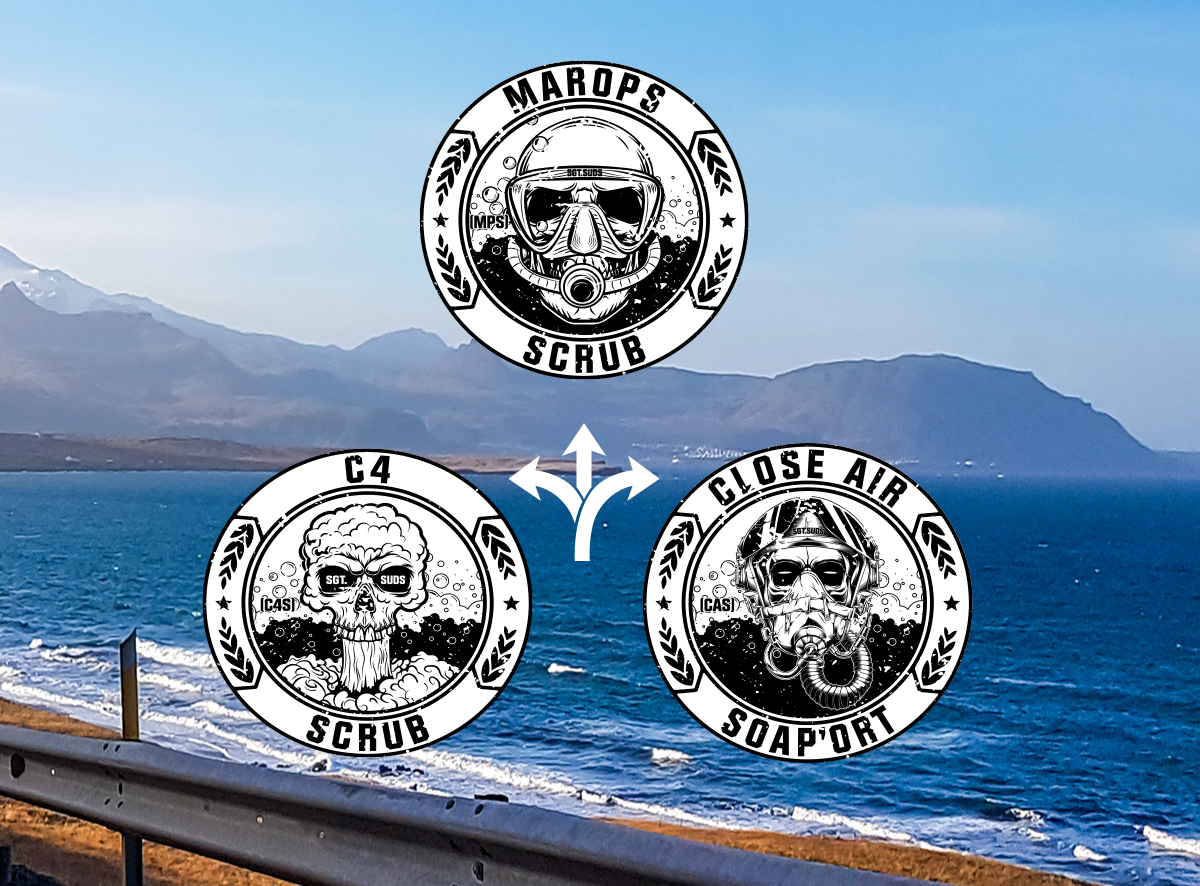 About the Seal, Land, & Air Budle
Highlights

MAROPS Scrub is inspired by Maritime Ops and features Dead Sea Salt, Charcoal, and Peppermint to provide a deep, refreshing clean.

C4 Scrub is explosively good with a blend of Coconut Oil, Olive Oil, and Organic Shea Butter to soothe and hydrate your skin. Infused with Ground Oatmeal and Moracan Clay, C4 Scrub provides gentle exfoliation to leave your skin feeling smooth and refreshed.

Close Air Support Soap calls in the big guns with its powerful combination of Coconut Oil, Olive Oil, and Organic Shea Butter to nourish and hydrate your skin. The addition of Charcoal, helps to purify and refresh your skin, making Close Air Support Soap the perfect choice for a post-adventure clean.

Each soap in this bundle is carefully crafted with natural ingredients to provide the ultimate in skin care. Try the Sea, Land, and Air Soap Bundle today and experience the power of nature on your skin.

Say goodbye to harsh chemicals and hello to the natural goodness of Close Air SOAP'ort. Whether you're returning from a hard workout, a long day on the job, or just need to refresh, this soap is here to give you the backup you need. Trust Close Air SOAP'ort to bring the big guns and help you stay on top of your hygiene game.
What people are saying...
I normally would not rave about soap but this $#!+ is amazing. Highly recommend Sgt. Suds!

Saying you love soap sounds stupid but hey you have to try this stuff to truly understand the difference.

Vet-owned, natural, made in America...yeah to me that is important..I care what I put on my skin and what I spend my money on.
Check out our other bars...